Research centers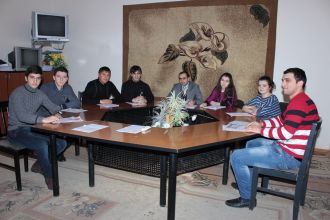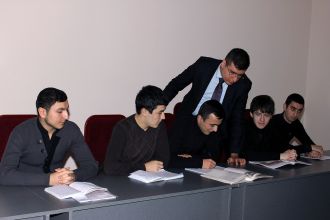 Some centers, such as "Social-Economic Researches", "Strategical Researches and Career Centre" and "Economic Reforms" are functioning in the University in order to involve the young scientists and active students in the scientific- research work.
Social-Economic Researches Centre conducts researches on social and economic spheres, evaluation of the people's living standards, needs and demands, assessment of the quality of bank service, defining the costs of wholesale and retail of food products and finding similarities and differences between the local markets, and it serves as an experimental base of Baku Business University.
For this purpose the Centre carries out social inquiry with the respondents and implements some social projects.
Being the structural unit of the University, Strategical Researches and Career Centre center carries out investigations on micro and macro economic spheres, applying teaching innovations, information technologies and interactive methods, and enhancing the quality of teaching. The Centre organizes trainings which involve not only the students but also the specialists working in different business spheres.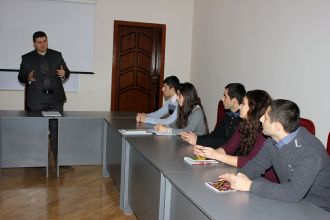 The goal of the Centre is to prepare highly-qualified economists and specialists for society and provide them with proper jobs in the labor markets.
Economic Reforms Centre has efficiently organized its activity in Baku Business University as well. It's obvious that increasing the productivity of reforms depends on the existence of perfect scientific-theoretical base. The formation and development of such kind of base is one of the priorities of Reforms Centre.
The main goal of the Centre is to carry out investigations on the reforms in the economic and educational systems of Azerbaijan, and to discover innovations, strategies and perspectives in this sphere. Economic Reforms Centre serves as an experimental center on the specialties such as Economy, Public and Municipal Administration and Finance.
The Centre recruits interesting materials from the students about the scientific researches on important economic matters, and enhances their scientific views and interests. The Centre involves many students in its productive activities. Thus, they increase their knowledge and skills and form their world outlook thoroughly.