«Finance»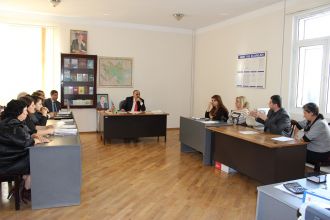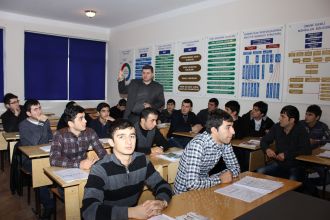 Doctor of Economy, Professor Salim Yanvar oglu Muslumov heads the chair. The professor-teaching staff, consisting of 16 persons, are working in the Department. One of them is a Doctor of Economic Sciences, Professor, twelve are Doctors of Philosophy in Economic Sciences, Associate professors, and three are candidates for a Degree.
A number of subjects are taught on Bachelor and Master Levels. They are "Finance", "Budget System", "Loans and Banks", "Banking", "Budget Calculation", "Securities", "Organization of Insurance", "Finance of Foreign Countries and International Monetary Relations", "Finance and Credit", "Tax Organization and Management", "Tax System", "Customs Organization".
The textbooks, manuals, methodical aids, programs, monographs, scientific articles and conference materials published by the Department provide with necessary information concerning finance, budget system, banking, insurance, tax system and customs organization.
All the subjects taught in the Department have programs under stamp. The teachers have compiled their calendar-thematic plans on all the subjects and syllabuses in accordance with educational standards and programs. The workshops on various subjects are arranged in a special laboratory supplied with visual aids and modern technical appliances.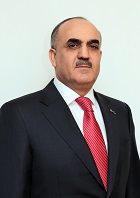 SALIM YANVAR OGLU MUSLUMOV
Doctor of Economy, Professor,
Head of the Chair of "Finance"