«Humanities»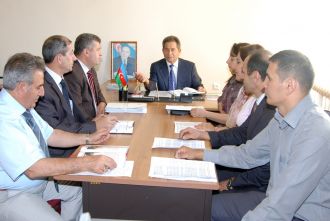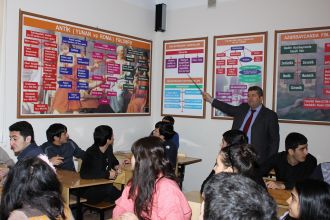 The chair is led by Assistant-professor, Azim Piriyev. The chair consists of 15 members. One is a Doctor of Sciences, Professor, twelve are Doctors of Philosophy, Associate professors and two are candidates for a degree. In the Department the following subjects, such as "Civil Law", "Economic Law", "International Law", "State Service", "Constitution of the Azerbaijan Republic and Fundamentals of Law", "Civil Defense", "Clerical Work and International Correspondence", "Speech Culture", "Philosophy", "History of Azerbaijan", "Legal Regulation of Economy", "Psychology and Culture Studies" are taught.
Annual scientific-research works are also discussed at the meetings by the members of the Department in accordance with the plan. Also, the members of the Department publish different problematic scientific articles in the journal of "Audit".
The Department also provides with textbooks, manuals, methodical guides and sources for teaching various subjects.
The seminars of the subjects are held in the special laboratory of the Department equipped with visual aids and modern technical supplies.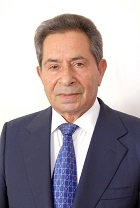 AZIM SALIM OGLU PIRIYEV
Associate-Professor,
Head of the Chair of "Humanities"