«Higher Mathematics and Technical Subjects»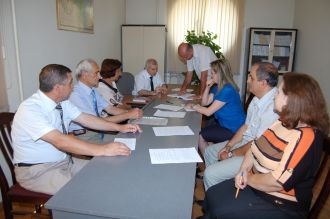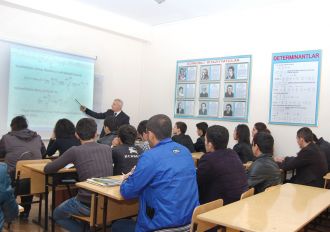 The chair is headed by Doctor of Philosophy in Pedagogy, Assistant-professor Gabil Mahammad oglu Namazov. 9 Assistant-professors, doctors of philosophy and 2 teachers are training at the chair. The professor-teaching staff is engaged in the teaching process on different specialties. "Higher Mathematics", "Information Science", "Computer Technology of the Use of Economic Information", "Econometrics", "Information Economy", "Economic Cybernetics" and other subjects are taught at the chair.
Special attention is paid to the fulfillment of scientific-research works, and publishing monographs, textbooks, educational supplies, articles, programs and teaching-methodical aids.
Training highly-qualified specialists plays an important role in the performance of the chair.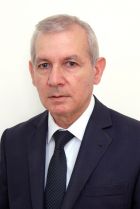 GABIL MAHAMMAD OGLU NAMAZOV
Doctor of Philosophy in Pedagogy, Associate-Professor,
Head of the Chair of "Higher Mathematics
and Technical Subjects"