Sport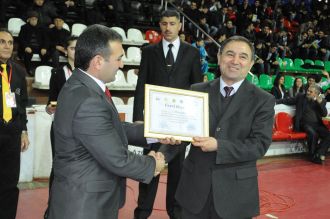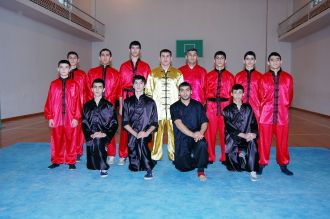 Each term competitions between groups and schools are held on different kinds of sport at Baku Business University:
Football

Foothall

Volleyball

Basketball

Table-tennis

Arm wrestling

Kickboxing

Sanda

Wing Chun

Chess
In accordance with modern standards there is a gymnasium, table-tennis and training hall at Baku Business University.
In the sport complex of Baku Business University all conditions have been created for professor-teaching staff, technical workers and students to spend their leisure time efficiently. Professional sportsmen and trainers specialize on all kinds of sport.
Besides sport lessons, sport sections also function at the University. The professor-teaching staff, students and people who wish may address to sport sections.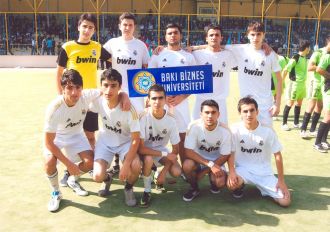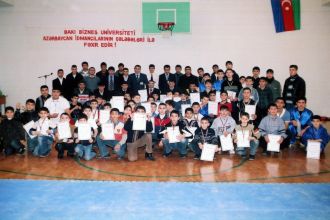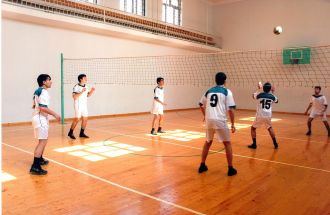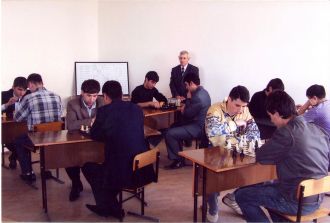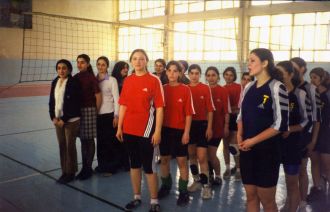 Graphics of additional sport sections
Volleyball trainer-teacher
A. Sayadov

Basketball trainer-teacher
A. Sayadov

Kickboxing trainer-teacher
A. Sayadov

Chess trainer-teacher
G. Namazov

Monday

14:00-16:00

Tuesday

14:00-16:00

18:00-19:30

Wednesday

14:00-16:00

14:00-16:00

Thursday

14:00-16:00

18:00-19:30

Friday

14:00-16:00

14:00-16:00

Saturday

14:00-16:00

18:00-19:30
Our Champions
The prides of the University are graduates of Baku Business University, Emin Suleimanov, who was twofold European and world champion on kickboxing; Zurab Bakhtiyarov, the winner of International Tournament on arm wrestling, the champion of Azerbaijan; and Asif Sayadov, threefold world champion on kung-fu sanda, the Chairman of the Board of Referees of Azerbaijan Shaolin Federation of the Trade of Combat, and the head of the sport club at Baku Business University, Orkhan Huseynli, Azerbaijan champion, three-fold Baku champion, two-fold winner of international tournaments on kung-fu, Ayten Yusif gizi, the third prize-winner of world karate championship, the winner of international tournaments, Ramil Mammadov, two-fold Azerbaijan champion on Chaolin-Sanda, the winner of international tournaments.
Our students regularly participated in different championships and competitions and won raising the national flag of independent Azerbaijan. They are Orkhan Suleimanov, Urman Salakhov, Elchin Husseinov and Ramal Mammadov, winners of international tournaments on karate; Hikmat Hasanov and Jeyhun Osmanov, double Europe champions on sambo-wrestling and winners of a number of international tournaments; and Ramiz Babayev, Kanan Rzayev, Elmar Khalilov, Rashad Mammadov, Elman Saftarov and Zaur Isgandarov, awarders of Republic and international tournaments on kick-boxing.