«Humanities»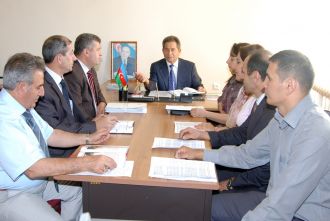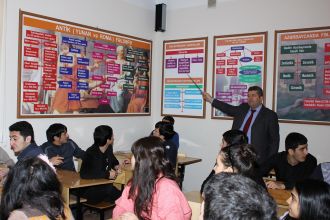 Associate professor Azim Salim oglu Piriyev is the head of the chair. The professor-teaching staff of the chair consists of 16 people. There are three doctors of sciences, professors, 1 candidate of sciences, 4 associate professors, 5 PhDs, 1 senior teacher and 2 teachers.
At the department are taught following subjects: "Economic law", "International economic law", "Civil service", "Constitution of the Azerbaijan Republic and basics of law", "Civil defense", "Business correspondence", "Azerbaijani language and speech culture", "Philosophy", History of Azerbaijan", "Ethics of civil service", "Administrative law", "Introduction to multiculturalism" and others.
Scientific-research work of the chair is carried out in accordance with the plan of the department. Includes textbooks, textbooks, methodological aids, programs, lecture texts, slides, and scientific articles.
The seminars of the subjects taught are held in the special laboratory of the chair equipped with visual aids and modern technical means.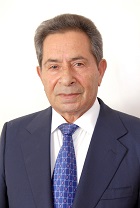 AZIM SALIM OGLU PIRIYEV
Associate-Professor,
Head of the Chair of "Humanities"